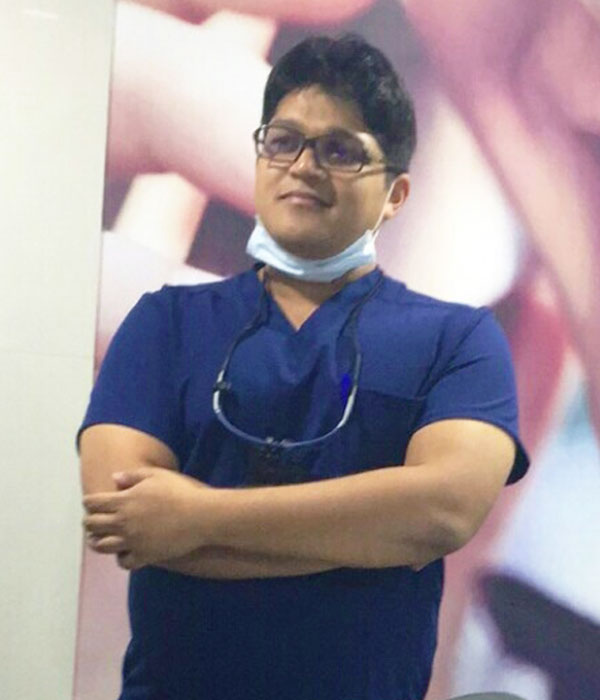 DR. AKSHAT GUPTA
(CHIEF DENTIST, URBAN TOOTH DENTAL CLINIC)
Urban Tooth Dental Clinic is the brainchild of Dr. Akshat Gupta. He graduated with a Bachelors in Dental Surgery from Mumbai and is a specialist in Dental Implantology from New York University (NYU,USA) .
An ardent learner & practitioner he holds specialist degrees and diplomas in all aspects of dentistry and a Post Graduate Diploma from Symbiosis.
He is certified by The American heart association as a health care professional Basic Life Support (BLS) provider.
Dr. Akshat Gupta is a Certified Graphologist (Handwriting Analyst) from the Institute of Graphological Research. In his free time he is an active participant in Mumbai's food culture.
A natural at photography, he is quite an enthusiast when it comes to travelling for an adventure & interacting with new people of all age groups.
Building his own practice with the latest technology has been a fulfillment of a personal dream and he believes it is his goal to ensure maximum comfort for patients while providing the best of modern healthcare.
"We strive to create a no pressure, technically advanced, low stress environment with exceptional patient service. Yes, we create AMAZING smiles at our office, however at the end of the day we want our reputation to be built around our relationship with our patients and our quality dental care – specifically a friendly & approachable manner that allows for an open discussion of dental health & related goals."