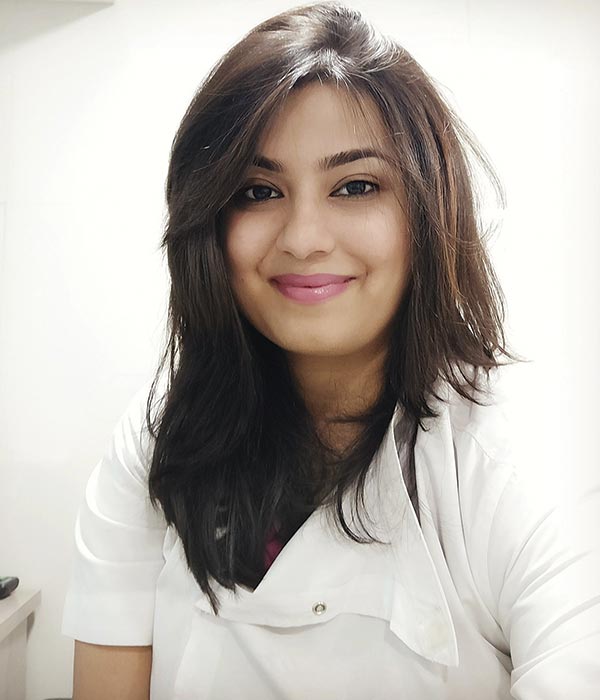 DR ANAMIKA GUPTA (DESHPANDE)
(ESTHETIC DENTIST, PRACTICE MANAGER URBAN TOOTH DENTAL CLINIC)
Dr. Anamika Gupta graduated with a Bachelors in Dental Surgery from Pune and is a specialist in dental smile makeovers having completed her Mastership certification from Columbia University (USA).
Her expertise lies in giving beautiful smiles to people which helps them discover their inner confidence. She believes in the use of latest technology available in the country to give the best smiles to our patients.
Dr. Anamika Gupta has a compassionate soft corner for geriatric special needs and is on the panel of consultation for replacement of missing teeth for the elderly.
Her passion to provide patients with quality holistic care motivates her to hold several diplomas and degree certificates in all aspects of dental care.
Dr. Anamika Gupta is certified by the American heart Association as a health care professional Basic Life Support (BLS) Provider.
She has a very calm, pleasing and polite demeanor and is dedicated in making the patients feel comfortable. She is also the feedback and grievance officer in the clinic and appreciates suggestions which helps improve the standard of healthcare.
A Yoga enthusiast, and a vipassana student, she believes in meditation and self discipline. In her free time, Dr. Anamika is associated with various NGOs for volunteer work. An ardent lover of animals, she helps provide shelter and food for them.
Being the daughter of a defense (Navy) officer, she has traveled all over the country and interacted with people from various walks of life and continues to enjoy travelling and the experiences it brings.
"A smile is the most endearing expression that a human being can create, it instantly connects people and generates positivity."