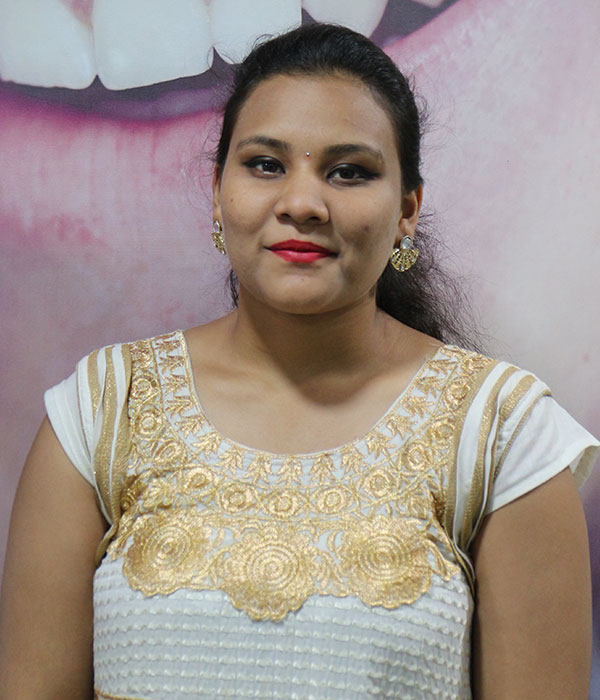 Ms. Manisha Thapa
(TREATMENT CO-ORDINATOR, URBAN TOOTH DENTAL CLINIC)
Hello!
My name is Manisha Thapa.
I am the friendly voice greeting you on behalf of URBAN TOOTH DENTAL CLINIC.
As you will get to know me during your visits at URBAN TOOTH DENTAL CLINIC, I am a lovable person who is hardworking, sincere and my motivation in life is to experience new things and learn something every day.
I feel change and new challenges break the monotony of an otherwise mundane life.
I love socializing and meeting new people. I have come to realize that understanding their emotions and how they feel enriches me with positivity!
I always wish that whoever I meet, I make them feel at ease and create an amicable environment where I go.
I am passionate about music and in my free time love exploring new genres of music, it soothes and calms me.
I find joy in playing sports, especially Badminton. I feel playing a sport is not only a great ways to stay fit but also to
socialize and feel energized!
"I am dedicated to ensure that from the second a patient walks in or calls on the phone at our clinic, they must feel at ease to know that they will be cared for and their journey to a better health will be delightful"